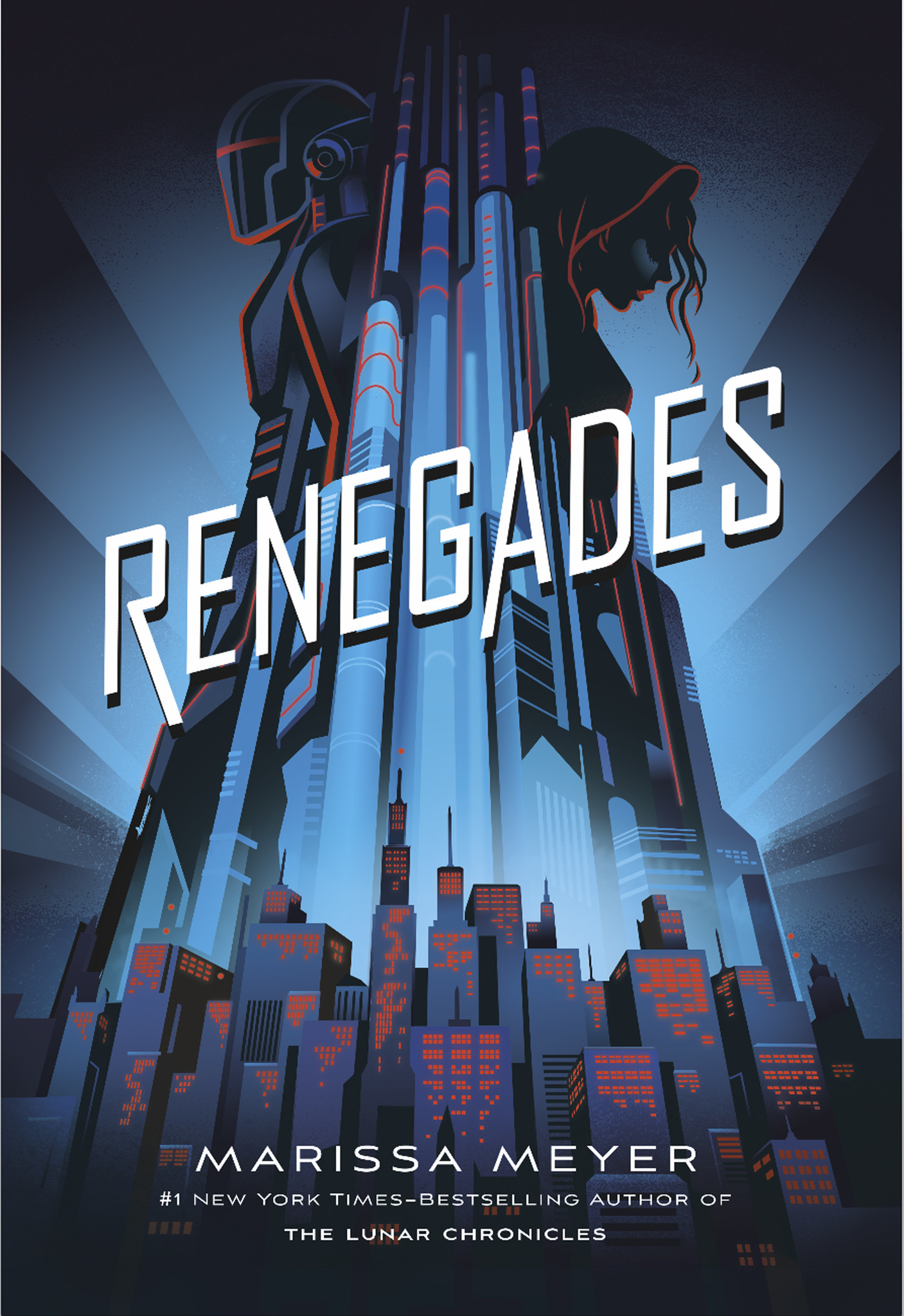 1/26/2018
The Renegades are prodigies - humans with extraordinary abilities - who rose from the ruins of a crumbled society and established order and peace. As champions of justice, they remain a symbol of hope and courage to everyone...except the villains they once overthrew.
Nova has her reasons to hate the Renegades and she wants vengeance. Nearing her target, she meets Adrian, a Renegade boy who believes in justice - and in Nova. But Nova's allegiance is to a villain who has the power to end them both.
Secret identities. Extraordinary powers. "Renegades" comes with a high-stakes world of adventure, passion, danger and betrayal. This book is definitely something that can not be put down, readers have to binge all of it immediately.
Nova Artino, aka Nightmare, is a brilliant heroine, resilient and mysterious to all who meet her. However, the best characteristic about her is that she isn't mysterious at all. She just wants revenge for what the Renegades did to her family. Plain and simple. But as the book goes on and Nova becomes more tied up in the Renegade's world, readers can see her allegiances waver. Her struggle to find a family, whether it's really with the villainous Anarchists or with her Renegade team, gives Nova an incredible depth and intensity.
Adrian Everhart, aka Sketch, brings a lot to this table of good and evil. He believes in justice as a righteous concept, not just because his dads are Captain Chromium and the Dread Warden, famous members of the Renegade council. His superpower, bringing his drawings to life, reflects his personality.
As far as Meyer's writing is concerned, it offers a bold perspective into the decades old feud between heroes and their adversaries. But it also depicts the human side of things too, how both villains and heroes are people. Her style is her own, vivid and full of color.
By far the best thing about "Renegades" is its originality. Although some superpowers are classic, such as invisibility, super-strength and ice-manipulation, most of them are very unique. Monarch has the ability to transform into a swarm of butterflies, Red Assassin can crystallize her blood to make weapons, Phobia can manifest into an enemy's worst fear and the Detonator can make bombs out of the gases in the air. Both heroes and villains have amazing abilities in this series, most of them reflecting some of the owner's personality.
If you like the ages old battle between good and evil, a bit of romance and an incredible twist at the end, "Renegades," is the book for you.