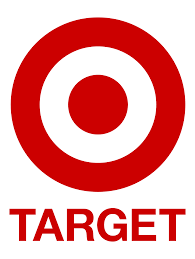 12/15/2017
Hot chocolate is garnished with candy canes, snow is on the ground and the weather outside is frigid. Shops have been ready and prepared for the holidays for months and now. It is time for students to stock up on holiday gear.
Party City
Party City focuses primarily on Christmas decorations. Most of the seasonal inventory is for holiday parties and supplies used to decorate the house for the Christmas season. The store is full of red and green snowflake lanterns, elf and santa figurines, Christmas scene setters and reindeer car decals. The shop also sells Santa hats and reindeer antlers starting at 99 cents. Party City is for those who want to surround themselves in Christmas.
Michaels
Michaels offers various arts, crafts and decorations centered around Christmas. Those who indulge on the crafty, fun side of Christmas can find everything they need at Michaels. Everything from specialty ornaments, to Christmas trees, to seasonal sugar decorations can be found here. Aisles are filled with extraordinary wreaths, poinsettia- red bows, light structures of reindeer and cotton snow. Michaels has Christmas themed yarn, cake toppings, pipe cleaners and glitter.
Target
Target has many tools to help with all aspects of winter. People wanting a wide variety of seasonal goods can find all necessities at Target. The shop sells cheap fuzzy socks, winter coats, thermal long-sleeves and snow boots for the bitter temperatures. The candy section is full of different types of candy canes, Ferrero Rochers in evergreen-tree shaped boxes, Christmas-shaped candies under a dollar and abnormally large chocolate bars. Right next to the candy section, the Christmas decorations and trees can be found. Target sells specialty and regular ornaments, along with tree tinsel and skirts. Throughout Target, many gift stands are up for those who want universal gifts. These stands can be found in the clothing department.
Walmart
Wal-Mart is a retail company that supplies the fundamental Christmas needs. A vast selection of seasonal apparel and utilities can be found at the store. Christmas jewelry is sold for three dollars, including candy cane earrings, jingle bell bracelets, ornament necklaces and Rudolph sunglasses. The garden section of Wal-Mart is dedicated to decorating the outside of any building for the holiday. Many starter faux Christmas trees are sold, along with different ornaments and a dozen candy canes to put on the tree. The front aisles are stocked with affordable gift sets and small presents including complete make-up sets, NFL football blankets and helmets, ornaments filled with beauty blenders and barbeque-grilling sets.