It was game time.
The first round of Sectionals held at North Central did not quite go as planned. Warren was pinned to make it out on top since they were ranked as high No.1, won the MIC and had a record of 21-2.
Instead, the Lawrence North Wildcats had a different plan in mind.
The Wildcats has lost to the Warriors two times earlier in the season, one being in the second round of County and another in the regular season, which caused them to come out with vengeance and determination.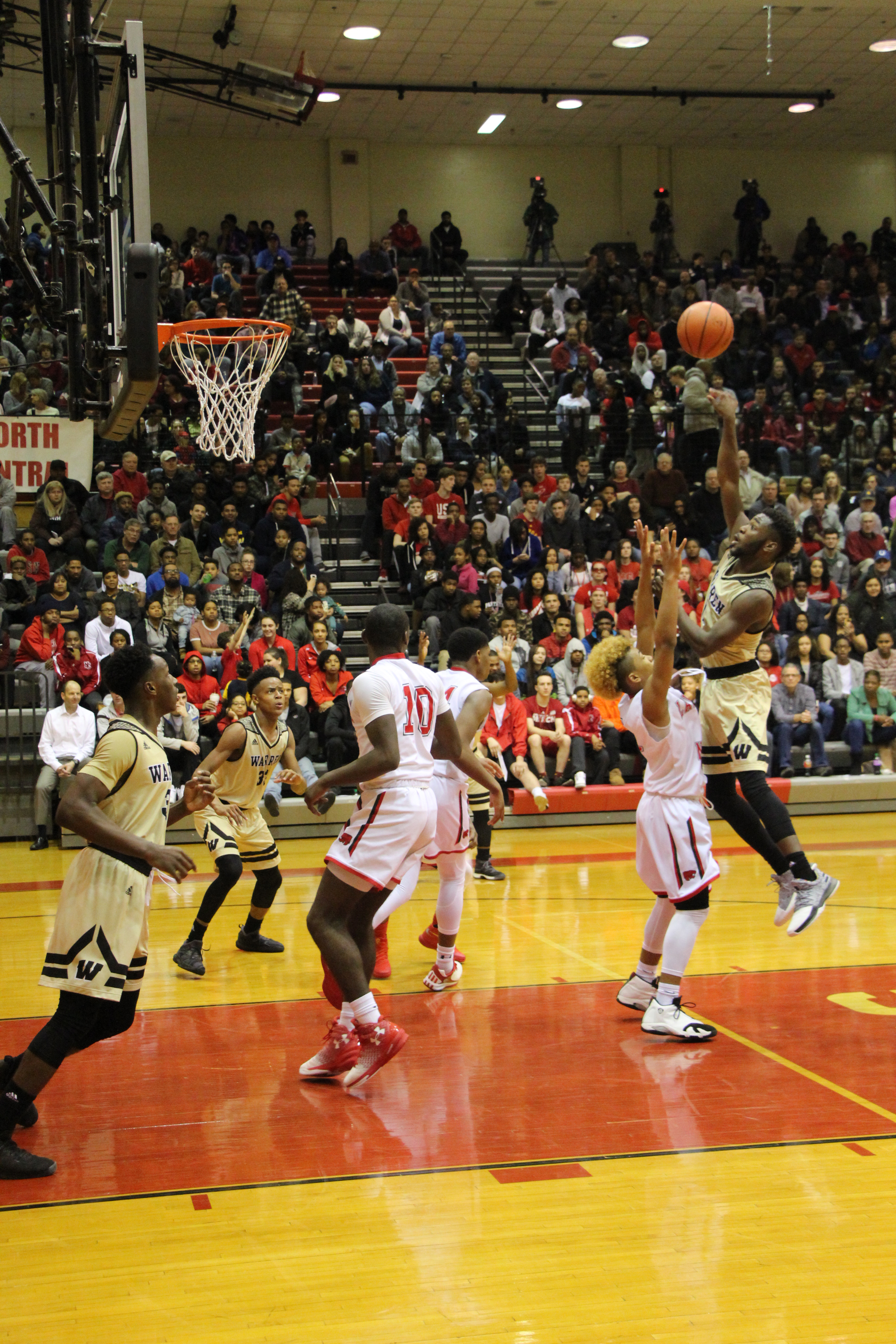 They came out raining in shots and the Warriors struggled to match up in points and that caused them to trail and come up short with the final score of 54-60. Senior Mack Smith finished with 21 points followed by senior Trequan Spivey 18 points.

The Warriors huddle up after coming back from a 17-point deficit.
Senior Traquan Spivey tries to make a teardrop shot fall.
Photos by Josh Wall