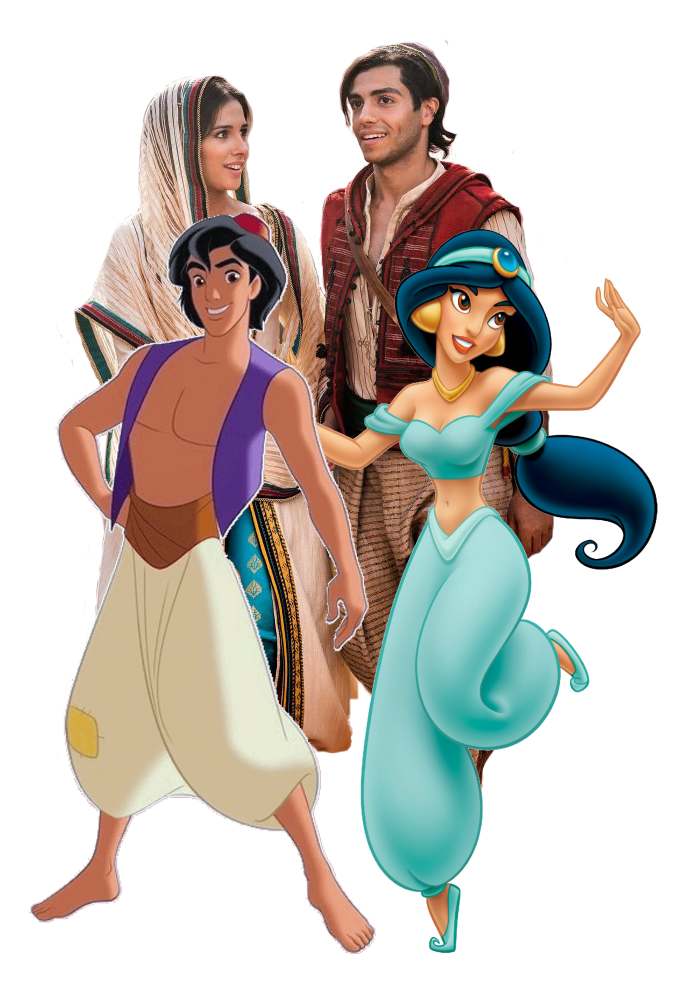 A Whole New World
Jasmine Entrican
Wednesday, May 22, 2019
Although the concept of remaking hit animated movies is not new, Disney continues to surprise fans with live-action remakes of popular classics.
The most recent remake sparking conversation is the 1992 movie "Aladdin," which won Oscars for Best Score and Best Song. The live-action remake, starring Mena Massoud and Naomi Scott, is set to premiere tonight. With most of the film's elements, such as music, reportedly remaining the same, audiences were shocked to see some of the other stylistic choices made for the film.
One of these choices includes the casting of award-winning actor Will Smith as the genie. After Genie was made famous by Robin Williams in the '90s, fans were surprised at Will Smith's spin on the character. Instead of the energetic and impression-loving genie Disney fans got from Robin Williams, Smith plays a more vain and wise Genie, according to "Aladdin" director Guy Ritchie. The plan for the film is to make the Genie more in touch with his human side, which also sparked conversation about his appearance. Many became upset at Will Smith's entirely blue appearance after catching a glimpse of his character in the "Aladdin" trailer released during the Grammy Awards, claiming the Genie looks "horrible." Ritchie helped settle concern by promising that Genie would not remain blue for the entirety of the film.
The main controversy surrounding the upcoming film is the casting of two leads who are non-arab actors; Mena Massoud, who is Canadian and of Egyptian descent, and Naomi Scott, who is British and of Indian descent, will be portraying Aladdin and Princess Jasmine. Although the cast is diverse, many were still disappointed by the choice of protagonists.
On the other hand of the representation argument, producers have confirmed that Jasmine will be played more feminist-minded than in the original film. Her character is said to come off as strong and able to speak her mind. Jasmine also has several new costumes that were not worn in the 1992 movie. To be exact, the princess will be seen in ten new costumes. However, Jasmine's traditional all-blue ensemble will still be making an appearance in the movie in addition to the new outfits.
As far as villains go, the notorious Jafar is expected to be in the film, played by Dutch actor Marwan Kenzari. After Kenzari was confirmed to play the previously evil and sinister Jafar, fans noted that the young actor appears far too attractive and charming to match the villainous personality held by animated Jafar.
Although "Aladdin" has sparked some concerns among fans, many are eagerly awaiting Disney's newest remake. "Aladdin" is in theaters now, and tickets are available through Fandango and AMC.