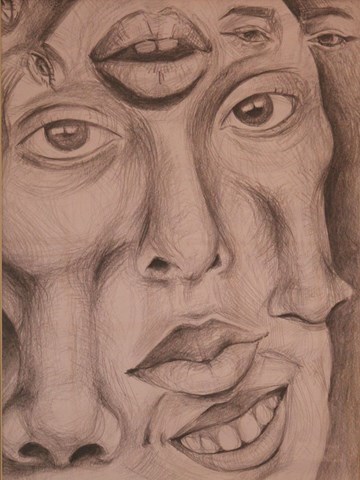 A MASTERPIECE SHOWCASE
Staff
Friday, December 21, 2018
The Warren Central Art Department held their annual Winter Showcase in the Warren Performing Art Center on December 5th from 3 p.m. to 5 p.m., showcasing art from the AP art class and photographs from the Warren Central photography club.
The artists from the AP art class and photography club selected pieces that they have done this semester to display in the art show. These pieces are meant to showcase the skills and abilities of the artists in the Fine Arts Department.
The pieces displayed in the art show spanned a wide variety of mediums and topics. Many of the pieces were traditional art, using mediums such as watercolor paint, acrylic paint, colored pencil and charcoal. There were 3D mediums featured in the show as well. There was also an entire section dedicated to the creative and aesthetic photos taken by members of the Warren Central Photography Club. The work showcased showed off the creativity and skills of many Warren Central students.
Students in the AP art class and many members of the Warren Central photography club attended the event and even greeted the guests who came to see the art show. Snacks and drinks were served to attendees as well.
This year, there were two tables full of art pieces being sold. The items ranged from art on small canvases or full works, such as acrylic pores. The money earned from the sales of these pieces went toward the AP art class' annual spring field trip.
The art show remained on display for that Wednesday evening and Thursday, but had to be taken down early. Some of the works can still be viewed in the glass showcase window in the E hallway, though, for those who missed the art show.
This art show is the first of two annual art shows that the Fine Art Department holds, the second of which is the Spring Art Show. These art shows are a way to show off the works of the talented students in the Fine Arts Department.