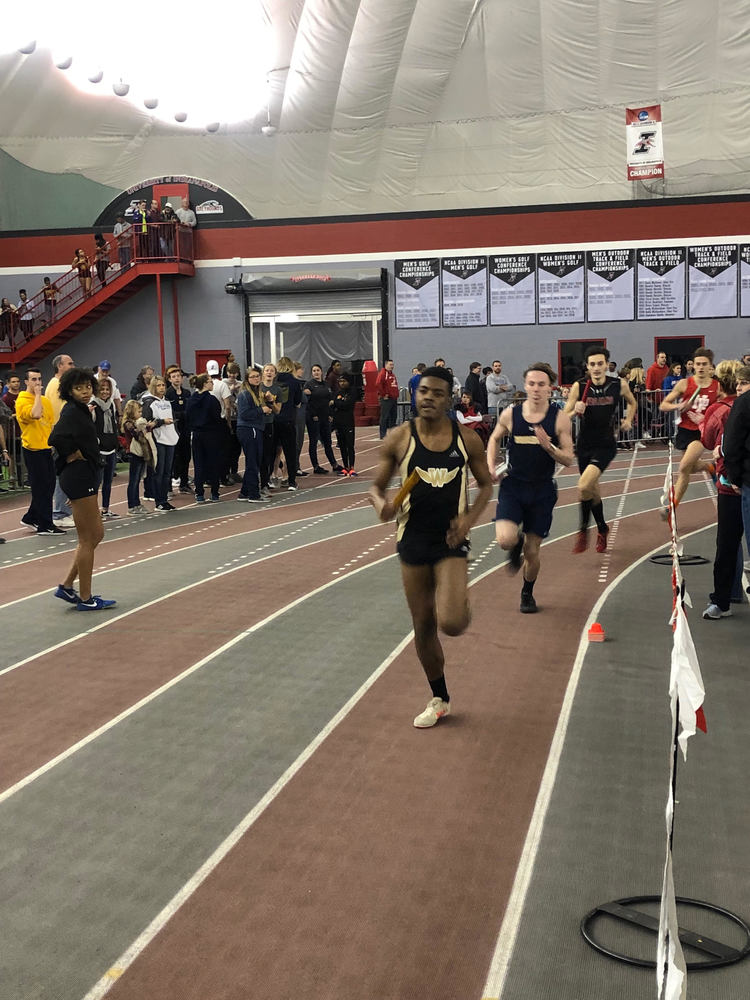 Boys track starts off strong
Briana Rainey
Friday, March 15, 2019
On Feb. 27, the Warren Central boys track team started off the indoor string of their season strong with a meet in Bloomington at Indiana University. The boys came away from the meet with two top ten school record performances.
"The first meet seemed like it gave the team a lot of confidence and showed them that the hard work is paying off," head distance coach Sean O'Brien said.
In the 4x200 meter relay event, seniors Jordan Hodge and Ty Shannon, junior Roman Purcell and sophomore Otto De St Jeor ran a 1:30.18 to finish in first place. The group's time broke school records and is currently sitting as the fourth best time in school history for indoor track.
The following meet at Indiana University in Bloomington, Hodge, Shannon, Purcell and De St Jeor broke their first record with a time of 1:29.67. This time currently holds the record as the third best time in school history and the quartet is ranked first in the state for their event.
"It felt good to be able to get such a time as that, but it's not good enough," De St Jeor said. "It's only the beginning for us and our team."
Also standing out at the meet was the 4x800 meter relay led by senior Gavin Goodman, juniors Zech Johnson and Keith Bye and sophomore Kevin Sasser. They ran a 8:33.32 and are currently ranked 15th in the state.
Last season, the boys track team qualified for many events in the high school relays finals such as 4x2, 4x4, 4x8 and long jump. Although these were great accomplishments, the team plans to replicate and improve on these events.
"We were happy to qualify, but we didn't perform how we wanted to at the meet," senior Ge'Monnee Broadnax said. "We knew that we had more in us."
With all of the work Warren Central boys track put in during the off season to help ensure higher chances of success and better PRs, the boys have been showing continuous improvement year after year. This year, they are returning a majority of last year's team and have added new faces who have also become strong additions.
Some of the prominent faces this year in Warren Central boys track are juniors Elijah Price and Zechariah Johnson, De St Jeor and senior Joey Foreman. Price competed in the long jump event and jumped a 22'6.5" and is currently ranked second in the state, joining the list of Warriors who have found success early in their season.
"I'm really excited to see what this season is going to bring us," Foreman said. "We've been working really hard and this is going to be our year."