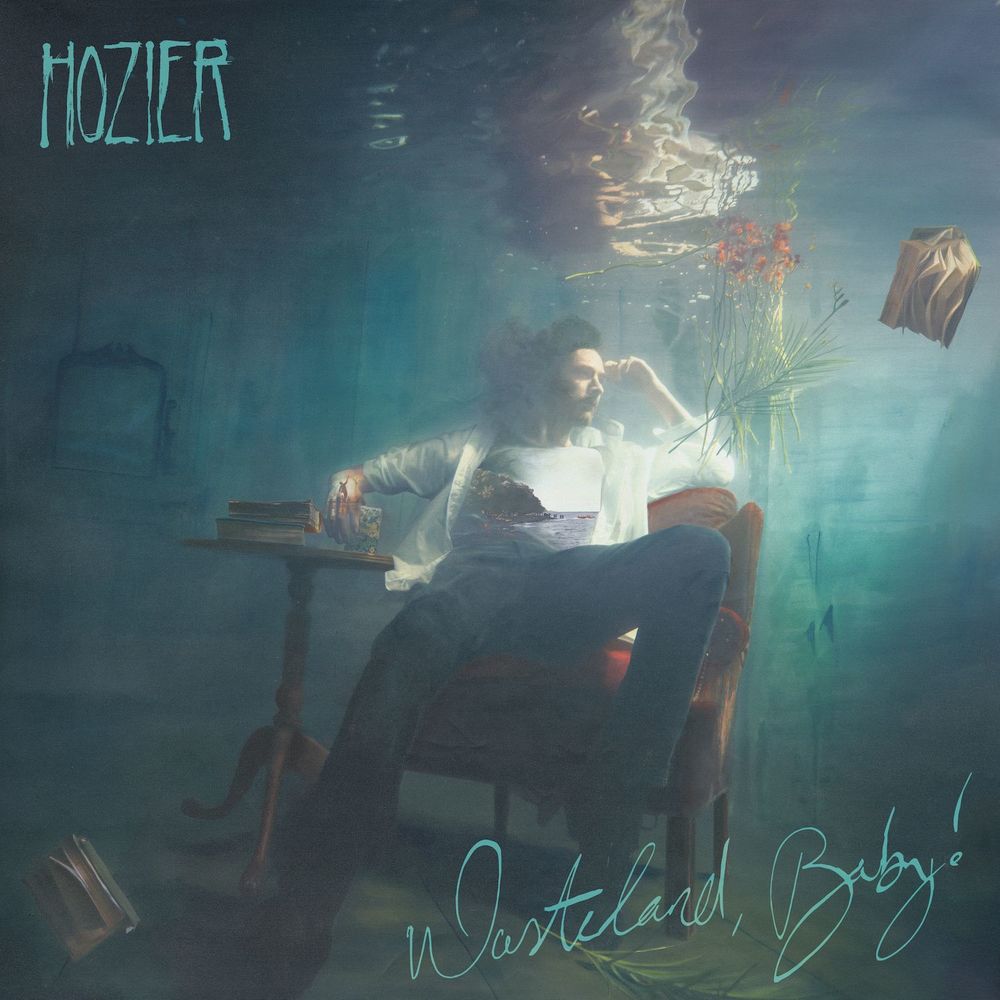 Hozier Returns
Evan Shaw
Friday, March 15, 2019
Hozier, an innovative artist who blends rhythm and blues with indie rock, has jumped back onto the music scene after a five year hiatus following his self-titled debut album in 2014 by releasing his sophomore album, "Wasteland, Baby!" Most people when they think of Hozier can only identify his hit single, "Take Me To Church," which has defined his career, even when it is relatively ancient in comparison to most mainstream artists, like Ariana Grande, who on average release an album annually. Hozier does not care about time constraints though, and instead of releasing based on popular demand, released an album worthy of listening to. Hozier has re-inserted himself into the indie and the rhythm and blues scene by producing "Wasteland, Baby!" which gives old time listeners his original sound, but expands him as an artist lyrically and even introduces feature artist, Mavis Staples, a giant of the rhythm and blues world in a single off the album "Nina Cried Power." I encourage everyone to listen to Hozier's sophomore project "Wasteland, Baby!" even if you are not an old-time Hozier fan simply because of its lyricism, influences and the diversity of the album.
The lyricism behind Hozier's "Wasteland, Baby!" is a testament to the time he spent on his sophomore album. If he had cared about commercial success, he would have capitalized on his mainstream debut album and created a sophomore album within the year. However, he choose not to and that is because he understood that to make lyrical songs that mean something, it requires a lot of time and effort to make songs artistic and with a depth that can break the usual boundaries for success in the modern music world. Hozier's desire to be artistic can even be seen in his choice for the album cover, which is a painting from his mother. Hozier, also, writes all of his songs which in combination with his mother's painting creates a really raw and personal project. An example is the single, "Shrike,"which uses the analogy of a shrike, a carnivorous bird that impales its prey on thorns and sharp objects, to demonstrate his frustration and anguish over a lost relationship. In "Shrike," Hozier compares himself to the shrike and his lover as the thorn. Only four and a half minutes long, Hozier has three verses and a varied chorus throughout the entire song to demonstrate his emotions. Using the analogy and easy language, listeners can easily understand the pain Hozier feels but also make their own connections because of its universal depth. Hozier's entire discography on "Wasteland, Baby!" demonstrates this principle, deep, coherent lyrics that give the listener something more than what they arrived with.
An obvious, unique difference between "Wasteland, Baby!" and music released around the same time is the influences that Hozier uses, which elevates "Wasteland, Baby!" even further beyond its lyrics. Hozier is an Irish musician, and it is clear to hear the influences from Irish folk music in songs like "Shrike" and "Would That I" which create a personal bubble for listeners to step into. There are not that many mainstream Irish musicians either, with Ed Sheeran and Hozier taking up the majority of the recognition. So Hozier should get props for using his heritage in his music, especially when it is not as easily recognized. Traditional rhythm and blues as well as rock and roll is a definite influence in Hozier's music in his first record off the album "Nina Cried Power" which credits artists who were legends throughout the golden age of rhythm and blues for their musical prowess. The same powerful voice and message that was featured in many rhythm and blues records during the 60s and 70s is prevalent in "Nina Cried Power." Hozier, as a modern artist in the genre, as a better artist for understanding the context of his music.
The diversity of the album is what makes it accessible to everyone. There are a wide array of songs and styles that can appeal to almost any listener. There are laid-back, stripped songs like "Almost (Sweet Music)" which give listeners unmoderated Hozier and is very pop oriented. There are songs like "Sunlight" and "Be" which have an upbeat and rock tone compared to the rest of his album. Then there are songs that clearly are rooted in his folk background, like "As It Was," "Would That I" and "Shrike" which rely heavily on Celtic rhythms and give folk music listeners a reason to pick up the bone. The diversity of sound on "Wasteland, Baby!" makes Hozier's new album stand out compared to other albums released now. A lot of artists find a single sound to stick to but Hozier continues to have a large portfolio of genres and techniques to use.
Hozier's "Wasteland, Baby!" is a great continuation of Hozier's music career and a reminder to listeners of his place in the music world. He is a diverse, lyrical artist who uses influences that need more exposure in today's music. Even though Hozier did not leave his past work completely behind and give listeners a new sound, he did build on his experience within the genres he has used. "Wasteland, Baby!" is a stand out sophomore album. I encourage everyone to go and stream or buy "Wasteland, Baby!" on Apple Music, Spotify, Play Music, and many other platforms.