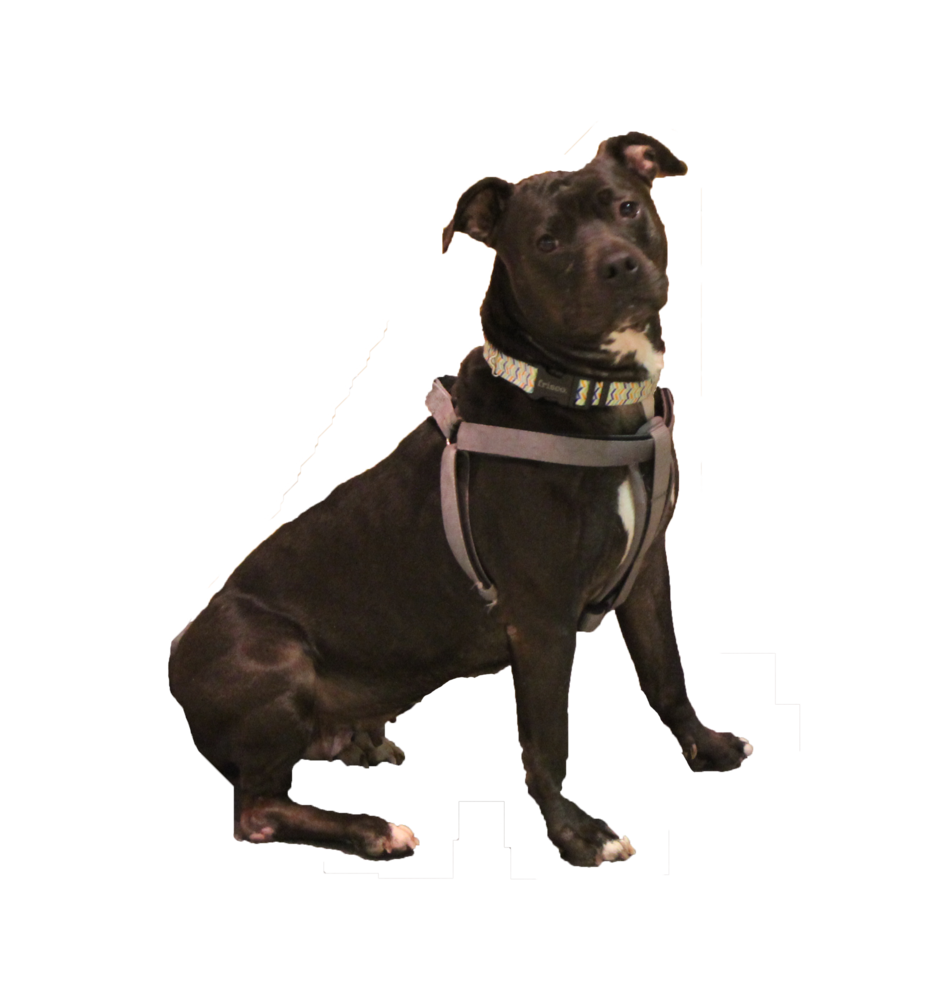 A Pawsitive Experience
Alex Young
Friday, March 15, 2019
Paws and Think is an Indianapolis based non-profit organization that has partnered with Warren Central to pair students and shelter dogs together in order to provide a beneficial experience for both the students and the dogs.
PAWs, as the program is called at Warren Central, takes students who have a specific goal to achieve, whether it be an academic goal such as getting better grades, having better attendance or becoming more sociable, and pairs these students up with a shelter dog.
PAWs aims to help these students reach their goals by giving them positive encouragement through training the dogs. Students also get another reason to attend school everyday and something to look forward to at the end of every day.
"We have seen kids who were not social at all completely come out of their shell and embrace the program. We have also seen kids whose attendance has improved and kids who have gained a better outlook on coming to school," activity leader Roberta Kuonen said.
These dogs come from shelters in Indiana, and the students train these dogs in order to help the dogs become more likely to be adopted.
In the past, PAWs has seen success with many of the dogs who participated being adopted, as well as the students who joined with goals in mind accomplishing their set goals.
PAWs holds two sessions every semester and held their first spring session from March 4 to the 8. In this session, eight students were paired up with of four dogs.
On the first day, the trained instructor gave an example to the students of what they would be teaching the dogs and how to teach it. This served as a guide for what the student would be doing for the rest of the week.
Throughout the rest of the week, students bonded with the dogs while training them in simple commands, such as sit, stay, come and roll over. Some dogs were able to be trained in more complex commands as well.
While most of the dogs are cooperative with the training, some are not, but even the uncooperative dogs were still showered with love by the students and staff.
At the end of the program, most dogs will have learned basic skills and students will have gained an unforgettable experience. Before the dogs and students say goodbye, the students make kennel cards for the dogs. These kennel cards go with the dogs back to the shelter and display that the dog has been trained.
PAWs is a very beneficial experience, not only for the dogs who are trained and become more likely to be adopted, but for the the students and the staff as well. Another PAWs session will be held the week of April 8 through 12. PAWs is looking for students who have a goal they want to achieve to join this program. If any student is interested in participating in this activity they should contact counselor. PAWs is also looking for adult staff member who would like to volunteer for the April session. Any staff interested should email Roberta Kuonen at rkuonen@warren.k12.in.us .
"It helps the kids to have a better self image and they feel more connected to the school, they see that if they really commit to something that they can achieve a lot in a short amount of time. It also helps the dogs have a better chance of being adopted as well," Kuonen said.