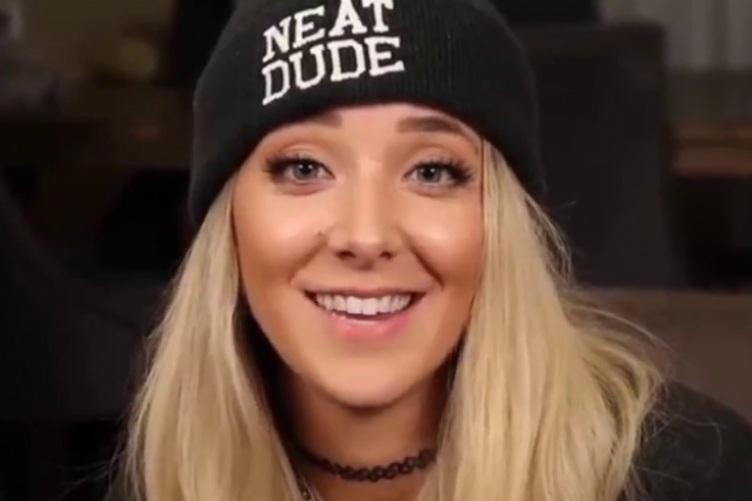 Long Lasting Comedy
Alex Young
Friday, March 15, 2019
With over nineteen million subscribers and over three billion total video views, Jenna Mourey, better known by her internet alias Jenna Marbles, is a popular YouTube comedian. Jenna posts weekly comedy videos on her YouTube channel that regularly gain millions of views and make their way to the YouTube trending page. Jenna's videos are full of funny ideas and great content. Jenna has been posting for close to nine years now and has stayed relevant as one of the top 100 youtubers in terms of amount of subscribers.
The typical Jenna Marbles video ranges from eight to fifteen minutes long, and usually has Jenna trying out an activity, YouTube trends or a comedic skit. Normally, Jenna's videos feature herself, her boyfriend, Julien Solomita, and their dogs, Kermit, Marbles and Peach. Julien often assists in the videos, often participating in the activity or filming. Jenna and Julian's dogs also play a large role in the channel, being a large source of comedy and the main topic of many videos.
Her skits handle a wide variety of topics, usually parodying recent events on YouTube or in the real world. An example of one of these skits would be Jenna's video, "Hello Young People, I'm Hillary Clinton", where Jenna parodies one of Hillary Clinton's campaign videos. In this skit, Jenna dresses up as Hillary Clinton and makes fun of her attempts to be trendy and appeal to the younger demographic.
Some video ideas, if popular enough, will spawn a series with multiple parts. An example of a video series like this is Reviewing Bad Apps series, that consisted of Jenna and Julien reviewing poorly made and cheap apps from the app store. This series spanned five episodes due to viewers requesting more videos on the topic.
Jenna's first video of 2019 titled "I Want To Be Tall" features Jenna introducing her New Year's resolution, in song, to become seven inches taller. In order to temporarily reach this goal, Jenna and Julien attempts to make her taller by using hair spray to make Jenna's hair stand straight up and wearing a pair of platform boots and trendy outfit. This video is a perfect example of what to expect from Jenna's channel.
While often participating in online trends, Jenna videos often show her doing whatever idea she can come up with. None of Jenna's videos feel like they are forced or made simply out of the necessity to follow trends. Some of her videos are also viewer requested video ideas. Many times, Jenna will start out a video stating that the idea for the video was submitted by a viewer. This blend of original and suggested ideas is what has helped Jenna stay relevant for so long. Jenna has been uploading since 2010, and has remained relevant and in YouTube spotlight for almost seven of those years.
Unlike many comedy YouTube channels, Jenna has been able to change with the times, allowing for her to stay relevant. Jenna still receives millions of views per video, while many other previously popular comedy channels struggle to stay alive.
When looking at Jenna's older content, there is definitely a difference in the comedy, it's a bit more loose with more risky jokes, but this difference in comedy is not a bad thing. It shows that Jenna has been able to change with the times now in recent years relying on popular YouTube jokes and Vine references as a main source of comedy.
Jenna Marbles' YouTube channel has a large amount of varied content, that is great for anyone looking for a laugh. Jenna puts put a new video every week, meaning there is always an influx of new content. The videos released on her channel, while all comedy videos, contain a large variety of topics. Some videos are simply comedic skits while others have Jenna trying out an activity or challenge. Jenna is a consistently funny creator that deserves the fame she has earned through her years of making videos. This is a great channel for people looking for consistent comedy videos.