Popular streaming platform Netflix has released many well-received TV shows and movies over recent years. With the removal of Disney and WarnerMedia titles, including Marvel, Star Wars and "Friends," as the media giants begin their own streaming platform, many viewers are left uncertain of the future of the streaming platform. However, Netflix is planning to release new seasons of old shows as well as first seasons of new shows. Here are some of the recently announced, binge worthy TV shows to receive new releases during August.
She-Ra and the Princesses of Power (Season 3, Aug. 2):
This animated reboot of She-Ra is about Adora (Aimee Carrero), an orphan, who leads the rebellion to free her land of Etheria from the evil invaders and her former home, the Horde. After leaving the Horde, she finds a magical sword that transforms her into a warrior princess, She-ra, and begins to recruit other magical princesses to join the rebellion with her new family. The third season will be released on Aug. 2, and is recommended for fans of "Steven Universe," "Hilda" and "The Dragon Prince."
Dear White People (Season 3, Aug. 2):
The plot follows a campus culture war at predominantly white school, Winchester University, between the white and black students after a blackface themed party took place on campus. Main character Samantha White (Logan Browning) releases a radio show labeled "Dear White People," and it addresses the ignorance and racism of her white peers. This TV show is told through several black students eyes and their daily conflicts. The third season is being released on Aug. 2, and viewers can watch it on Netflix. Fans of "She's Gotta Have It," "Insecure" or "Grown-Ish" would enjoy this series also.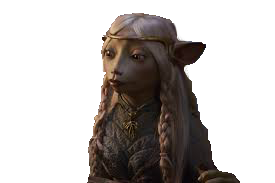 The Dark Crystal Age of Renaissance (Season 1, Aug. 30):
This 2019 prequel to the original film "The Dark Crystal" (1982) returns to the mythical world of Thra and follows three young Gelfings, Rian (Taron Egerton), Brea (Anya Taylor-Joy) and Deet (Nathalie Emmanuel) who inspire a rebellion against the Skeksis after discovering a power they posses that can threaten all life on Thra. In the original 1982 film, a magical crystal that allows two species to exist, the Skeksis and the UrRu, is cracked. Jen, (Stephen Garlick) the last of the Gelfling species, is sent on an adventure to heal the crystal before the planet's three suns align. If Jen does not heal the crystal and restore peace and equal power to the world of Thra, the Skeksis will gain more power and destroy the world. The first season will be released on Aug. 30, and it is recommended for fans of "The Dark Crystal," "Return to Oz" and "Willow."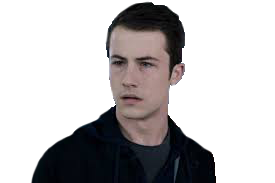 13 Reasons Why (Season 3, Aug. 23):
This show is based off of the novel "Thirteen Reasons Why" by Jay Asher, released in 2007, and follows main character Clay Jensen (Dylan Minnette) after he finds a mysterious box containing cassette tapes on his front porch only to find out it is from a former friend and love interest, Hannah Baker (Katherine Langford), a teenager who commited suicide. As he listens to the tapes, he learns each tape is dedicated to one person who drove her to commit suicide. The third season will be released on Aug. 23, and it is recommended for fans of "Girlboss," "Riverdale" and "On My Block."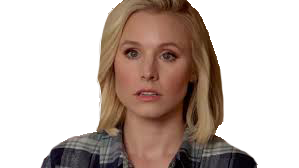 The Good Place (Season 3, Aug. 27):
The Good Place is the name of a town where those who have been nothing but the best throughout their lives go after they have passed away. Main character Eleanor Shellstrop (Kristen Bell) is brought to the town only to find out she does not actually belong, and with the help of her soulmate, Chidi Anagonye (William Jackson Harper), they try to prove she actually belongs. The third season will be released on Aug. 27, and it is recommended for fans of "One Day at a Time," "The Mick" and "Superstore."