The holiday season is all about giving back. While giving gifts to friends or family, it is important to remember that there are causes that also need support. Showing love does not have to extend only to the special people in one's life, it can also be spread amongst important causes. From supporting firefighters to removing waste from the ocean, there are plenty of gifts that people can buy and help support humankind at the same time.
4ocean bracelets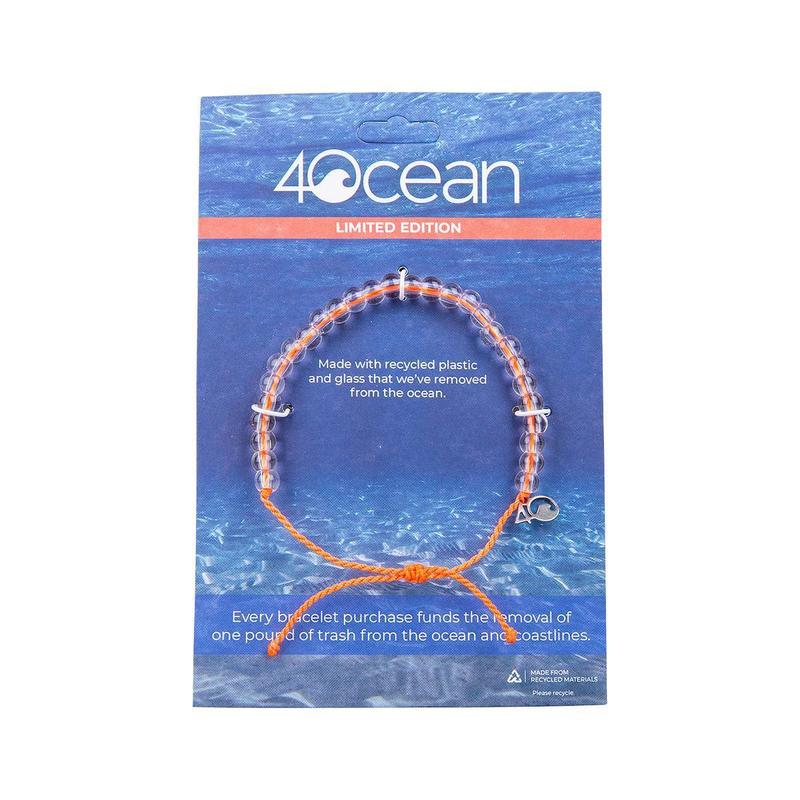 The cause originated in Bali, Indonesia and since then has gained popularity and became a globally-known charity. It focuses on cleaning the ocean of its plastic crisis, one that is known to kill jellyfish and sea turtles. The most infamous island in the ocean is called the Great Pacific Garbage Patch. It is about twice the size of Texas, and its area takes up more than 1.6 million square kilometers. This is only one of the many garbage patches in our ocean that we know of. Buying the causes' bracelets or donating to 4ocean will ensure that a pound of garbage is taken out of our world's waters. The 4ocean bracelets are priced at $20 each, and there are also many other things that one can buy from 4ocean to help donate such as t-shirts, reusable water bottles, metal straws, reusable shopping bags and do-it-yourself ocean cleanup gear. So far, 4ocean has cleaned over 7 million pounds worth of plastic and debris from the water.
UNICEF Kid Power Bands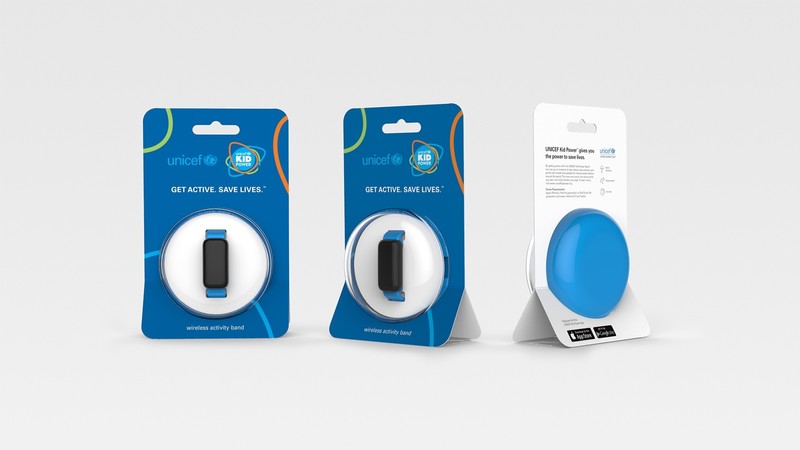 UNICEF (United Nations International Children's Emergency Fund) Kid Power Bands are targeted mainly at children but come in sizes for adults too. These gifts are used to track one's steps daily and comes with a partner app. It both encourages fitness and wellness in kids and donates food to nations that are suffering through a famine or cannot provide for all of their citizens. One of the most infamous causes they have donated to is the Yemen Famine that has been going on since 2016. Over 85,000 children have died from this disaster, and over 3.3 million children and pregnant women are severely malnourished, and over 17 million people in Yemen are in danger of malnourishment. The foundation donates one "power pack" of food per 10 points made through the bands, which are also kept track of on the companion app. One point equals 2,500 steps. So far, they have saved about 100,000 lives. These bands can cost from $19.99 to $39.99
The Cupanion Bottle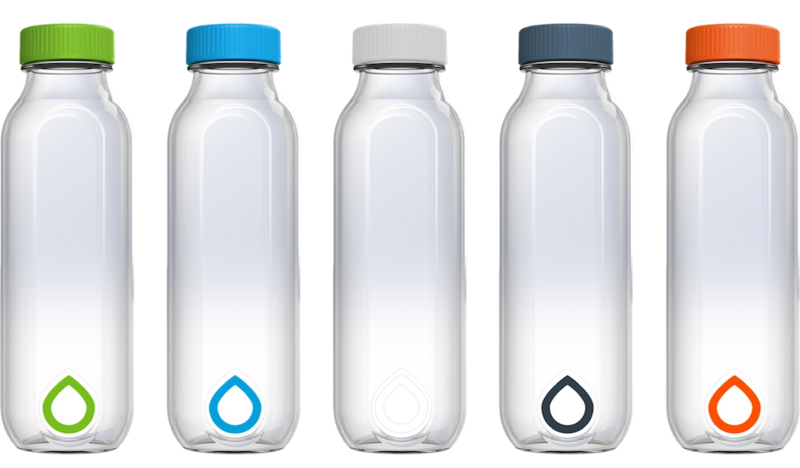 Every bottle of water that is refilled using this water bottle gives a bottle of water to someone else in need. The organization, Cupanion, has given back more than 4 million cups of clean water to people who need it, which is more than 40 times the size of Flint, the city in Michigan that is still facing a clean water crisis. The reusable bottles themselves are $15 each, and the "Kenai Fill it Forward Tag" costs $5 and is what one scans to provide a clean glass of water for someone else. All it takes is a scan of the barcode on the tag every time the bottle is reused. The company has partnered up with universities to help get more people involved in the distribution of clean water and using these bottles to help contribute. They have also funded more than 100 projects to work towards their cause.
Krochet Kids Beanies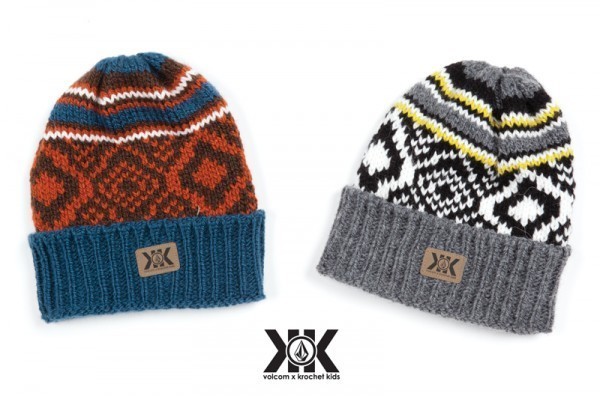 This business is a non-profit that dedicates its organization to getting these less-fortunate people work and providing them with job opportunities and income. Not only are these hats for children, but also for adults. Each hat is hand-woven by people in poverty-stricken countries all around the world. Every hat is signed by the person who made it, and all of the makers can be found on krochetkids.org. These hats can range from $16-$48, but the website sells more than just beanies. They also sell bags, accessories, tops and bottoms. All items were made by the less-fortunate workers, and all proceeds go back to help establish a steady salary for these employees.
LUSH Charity Pot Body Lotion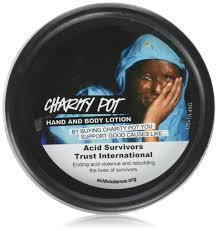 All of this lotion's profits go directly to charities for animal protection, environmental justice and human rights. Groups or organizations can apply for this charity funding from LUSH. LUSH's brand is organic, and all packaging is made out of biodegradable and reusable packaging. The packaging is also calculated for usage as minimal possible. Body lotions and fragrances are popular during the holiday season, and this lotion offers a floral scent with rosewood and ylang-ylang oils mixed with a foundation of cocoa butter. Over 27 million dollars have been donated through the sales of this charity pot to more than 1800 charities worldwide. Not only is it eco-friendly, but it also goes back to donate to groups that need it most. These moisturizers cost either $7.95 for the small pot or $27.95 for the bigger pot.