Once he chooses you, you'll never be alone.
By: Jacob Chase
Release date: Oct. 30
Title: "Come Play"
About: "Come Play" is a horror film about a young boy named Oliver (Azhy Robertson). Oliver's parents suspected he had autism after his first encounter with Larry, the monster from the story Oliver was reading. His parents fight to save Oliver when this mysterious creature, Larry, uses the electronic device to enter their world. He just wants to "play" but the parents, Sarah (Gillian Jacobs) and (John Gallagher Jr.) Marty, know the creature has other things in mind. Along with Oliver's friends and family all being targeted through all mobile devices.
A ghost story
By: Mike Flanagan
Release date: Oct. 9, 2020
Title: "The Haunting of Bly Manor"
About: "The Haunting of Bly Manor" is a supernatural horror drama web television series created for Netflix by Mike Flanagan. The series is based on a 1898 horror novella "The Turn of the Screws." "The Haunting of Bly Manor" is a follow up of the 2018 series "The Haunting of the Hill House," a story of two children who grew up in what was soon to be one of the most haunted houses in the country. Now adults, Victoria Pedretti (Dani Clayton), Oliver Jackson- Cohen (Peter Quint), are forced to go back and confront the ghosts of their past.
By: Thomas J. Churchill
Release date: Oct. 20, 2020
"Amityville Harvest"
The 12th installment of the "Amityville horror" series, dating all the way back in 1979, "Amityville Harvest" has Christina (Sady Katz) and a video team making a documentary about the past of an abandoned liquor smuggling mansion. Their host, Vincent (Kyle Lowder) is asked for an interview, but cannot be seen or heard on a camera. More and more of Christina's team is being taken over by Vincent's dark magic and hypnosis, causing shocking dreams and moments full of bloodshed. Survival in Amityville is slim to none, and no one's safe during its harvest season.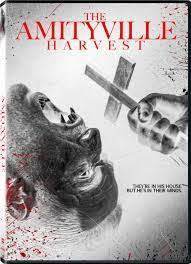 Candyman
A long awaited sequel since 1992
By: Chaliyah Moore
The movie "Candyman" has returned to theaters after twenty eight years. Candyman's story starts in a film series where he was portrayed as the vengeful ghost of an African-American man who was lynched for a love affair in the nineteenth century. He came back to haunt and kill anyone who called the name of the Candyman before a mirror five times in a row. This time, the movie is taking place in the twenty-first century, but it will remain in the same neighborhood that the legend began in. The movie was directed by Nia DaCosta and co-written by Ian Cooper, Win Rosenfeld Jordan Peele. The film's original release date was Sept. 25, 2020, but was moved to Oct. 16, 2020 due to the recent reopenings of theaters. This remake will definitely be something to give you a few cheers in preparation for the Halloween spirit.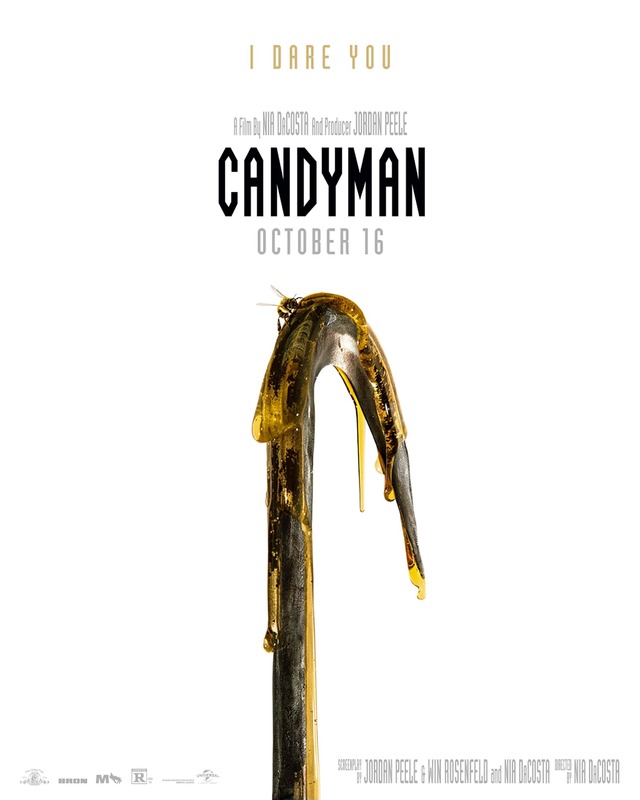 Antlers
"Antlers" is a horror movie directed by Scott Cooper. Not much is known about the movie, but there is a decent idea of the story. This movie centers around a young, small town teacher named Julia Meadows (Keir Russell). Meadows takes a close interest in a rather weird young man in her class named Lucas Weaver (Jeremy T. Thomas). Lucas does not seem to have a family, but he does have a connection with a creature. Julia has a brother named Paul Meadows (Jesse Plemons). He is a sheriff for the small town and he finds himself investigating deaths that look like work from the creature.
Director: Scott Cooper
Cast: Keri Russell, Jesse Plemons, Jeremy T. Thomas, Graham Greene, and Scott Haze
Release date 10/19/20
"Army of the Dead"
Zack Snyder's next original film is "Army of the Dead," a zombie heist story headed to Netflix, This movie follows a group of mercenaries (Huma Qureshi, Dave Bautista, Tig Notaro, Theo Rossi, and Ella Purnell) that head into a zombie infested Las-vegas to pull off the heist of the century. The team would steal the money on behalf of its owner and casino magnate. Snyder has always been a bit of a love him or hate him director, with the caveat that the feelings tend to be very strong on either side. Some consider Snyder a visionary filmmaker whose every move is worth paying attention to, while others find his films to be excessively downbeat and overly indulgent with visuals.
Director: Zack Snyder
Cast: Huma Qureshi, Dave Bautista, Tig Notaro, Theo Rossi, Ella Purnell
Release date: 2020 TBA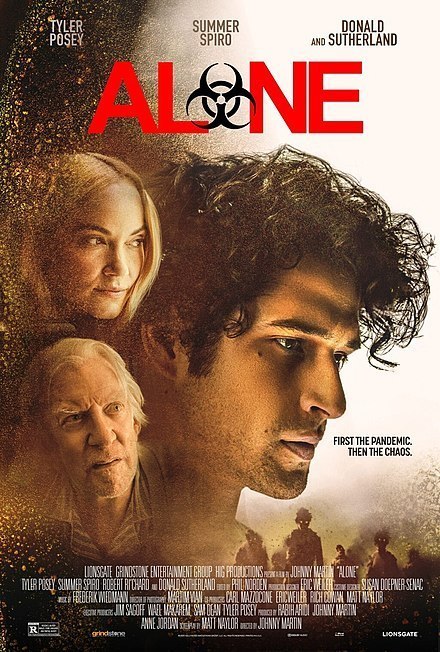 A global pandemic erupts and a man (Tyler Posey) barricades himself alone in his apartment, rationing food. He has a neighbor (Summer Spiro) in the complex who he begins to communicate with by using a walkie talkie. One day, she contacts him to let him know the Screamers have gotten into her apartment. He decides to attempt rescuing her after hordes of undead Screamers overrun their apartment complex. Survival is quickly a struggle as people are running out of supplies in their apartments and are having no choice but to leave where they have been hiding and fight back against the Screamers. This movie was written by Matt Naylor, known for writing another movie in the zombie genre, #Alive. This zombie movie will be released on October 16 and is rated R, so not one to watch with the kids this Halloween.